FFXIV Dragoon: has a somewhat strict skill usage pattern, a few minor positional moves, and several skill enhancements to weave.
Final Fantasy XIV Online: You can have both a summon and a chocobo out
If it helps, it might be better to read how each class plays rather than just opinions on what is considered easy or hard:
FFXIV Dragoon: has a somewhat strict skill usage pattern, a few minor positional moves, and several skill enhancements to weave. After level 50 they gain a buff, the timer of which can be extended or consumed with the use of 2 other moves: end-gameplay involves balancing that timer on top of their clear cut regular rotation. Most mobile melee with 2 gap closers and a versatile jump.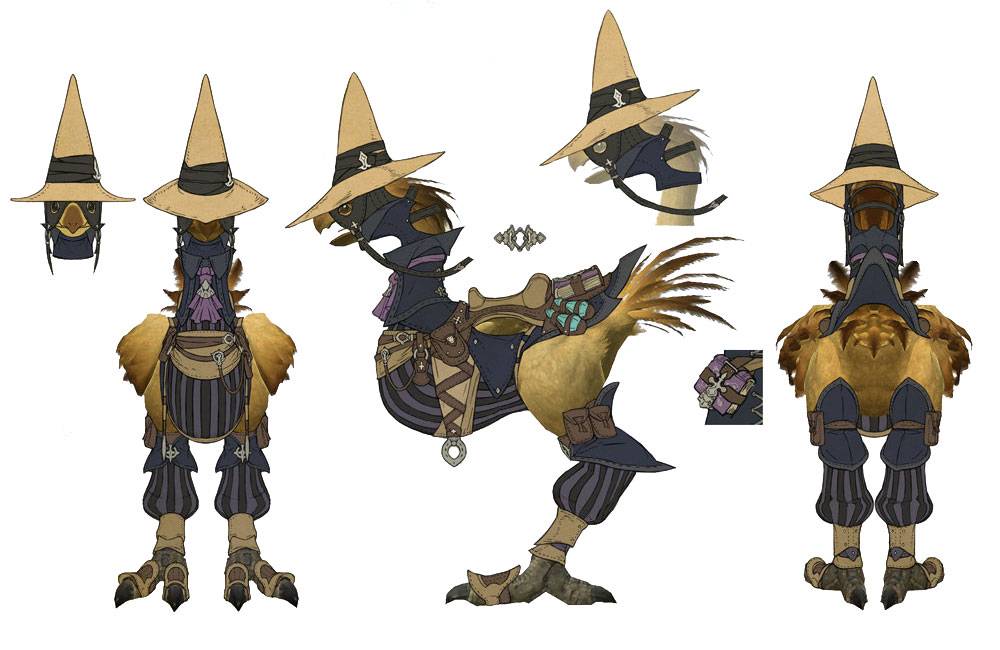 Monk: vast majority of its core skills have positional needs, you'll be moving around the enemy a lot. Has innate speed and involves upkeep of several short but strong buffs/debuffs. Lose your main one and your dps sinks and have to ramp up again.
Ninja: goes through several combos to keep up buffs, a handful with positional requirements. Has some good team utility with enmity tools and increasing all incoming damage on a target briefly. Uses mudra casts in between all this to do strong magical moves. Also fast paced like monk thanks to a speed buff that needs to be up.
Bard: not many actual Global Cool Downs, but lots of things to weave. Mainly focuses on the upkeep of 2 dots while weaving and keeping an eye out for skill procs. At level 52 you get a brief cast time to most skills making movement a bit less free. Can play songs to help replenish MP/TP or increase magic damage on enemies.
Machinist: similar to bard with not many Global Cool Downs and a lot (a LOT) of things to weave. They only have 1 dot to upkeep though, and rely on random procs for a 3 hit combo, the randomness being removed at points by an ammo system, in between cooldown management. Has some strong on-demand burst. Has to also keep an eye on their turrets which can also support the party with MP/TP. Can be a bit more tunnel-vision inducing than other jobs but maybe it's just me.
FFXIV Summoner: most damage comes from dots, also has pets to assist. When all dots are ticking they can fill in with other moves, the strongest of which use a 3-stack aetherflow system. Towards 60 they get a stance that boosts damage briefly.
Black Mage: Shifts between Fire and Ice buffs, the former is big damage mode that consumes MP, the latter is "recovery" mode. Simple to learn, but the system has a lot of nuances, and especially beyond 50 your grasp on the timing of these stances as well as other timed buffs will be put to the test. In a perfect world would love to move as little as possible.